When you write, do you see pictures in your head? Video? I remember one of my co-workers and a writer friend of mine, Mary Zitta, talking about how when she wrote, it was like a video playing in her head. She'd have her eyes closed, fingers dancing on the keyboard just trying to keep up.
That never happens to me. In fact, for the longest time I thought it meant I wasn't really a writer. Most of the time when I write it is
like chipping away at stone. I know there's something in there–although I'm not always sure even what it is. It is a matter of chipping away rock to reveal the story, the poem, the essay underneath. It's hard work, not very exciting–and definitely labor intensive.
Of course, the longer I've been in the business of writing, the more I realize there many different ways to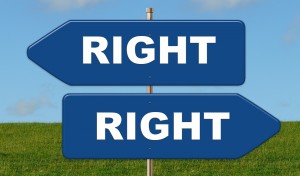 write. Heather Sellers believes in writing slow — as in dipped-pen-in-ink slow. Some writers believe in writing fast — no revision until the whole thing is done (think NANOWRIMO). Some authors outline, some don't. So while I no longer feel like my chipping-away-stone style of writing is wrong, I'm always searching
to make it better. Faster would be nice too.
It took me some time to realize I DO visualize things. It just doesn't tend to happen AS I write. Sometimes I get a picture in my head and then paint, draw, or WRITE to describe that visual in my mind's eye.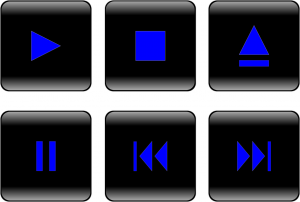 Sometimes the visual follows the words–like in foreign movies where the dubbing is off sync and the actor's mouth moves after the words have been spoken. Even then it is a matter of rewinding and playing again as I try to get the visual right. So maybe for me, the visual comes more in the revision stage. In looking at the words on the page, and deliberately "seeing" the picture they create in my head. Does the picture match the scene, the emotions? If not, I revise. If so, I move on.
Since I have started dabbling in painting and drawing, I've found I can play up the visual to enhance the writing — and vice versa.
1. Sketch or storyboard a scene BEFORE you write it. (There are many different storyboarding tools. I've linked to Storyboard That which is a free tool.)
2. Pick some music fits the content or mood of what you are writing. Close your eyes and listen to it BEFORE you write. Pay attention to what images form in your head. When you write, play the music again.  I create playlists for my novels–music or lyrics that fit with the plot and /or emotion of the piece. Not only do they help me sink into the writing stage, but also they help create images in my head as well as make me feel the emotion of the piece. (This makes sense if you think about it. Music soundtracks add to the tension/joy/sadness… of a movie.)
3.  After you have written a scene, videotape yourself acting it out. Granted,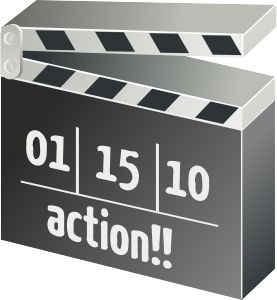 depending on the scene, you might want to make sure no one is around before you start. Acting it out helps not only with the movement in a scene (sometimes I find I've written something that just isn't physically possible), but also with dialog. You'll hear when the dialog isn't working. Trust me. **Even if you don't videotape it, it's still worth acting it out.
4. Draw your characters — or find them in magazines or real life. Does the picture you are looking at match the person you described?
5. Sketch/Storyboard the scene AFTER you have written it. You wrote it, can you "see" it enough to storyboard it?
6. When stuck for words, look for images. When stuck for a visual, play with words.
How about you? What is your style of writing–and what do you do to "enhance" it?
A small example from my writing practice: (keep in mind that I do not consider myself a poet. However, sometimes content choses form. But that's another post.)
So, there's a poem I've been monkeying with–not that I knew it was a poem when I started. It started with a visual–that of a loved one dying.
I spent the last few weeks in August helping give hospice care to my mother-in-law. Strange, sad, difficult, and wonderful days. Some of the hardest moments in my life–but something I was so blessed to be able to do. The stillness in her face held such a sense of… timelessness and urgency, waiting and great activity, all at the same time. The papery white cheeks, the breath–shallow and rapid–moving the ribcage up and down.
Those days stayed with me, and I needed to write about them–so I started with the visual of those last days.
cheeks pale white roses 

wilted

wings limp, damp

heart beats

hummingbird fast
The word "wings" brought me another visual — that of a chrysalis. So I chipped away at that image.
stillness, waiting

moth pale skin

the minutes, days, years

wrap around

cocoon you waiting

for transformation
Looking at the words on the page, I kept seeing the chrysalis part of things, but not the becoming a butterfly part–not the transformation, beginning part. And when I was in that room, the warm golden light of the sun streaming in the window, Frank Sinatra crooning in the background — I had the sense of beginnings as well as endings.
Two weeks cocooned

now come and gone

and still breath

rises and falls

in its ribbed cage

eyes under thumbprint lids

move back and forth

seeing joys and sorrows

in the caterpillar past?

or dreaming of a winged future

soaring into the light

away from this inching physical form

How much longer

before full transformation?

released from this shell

spread your wings

and fly home
I'm not convinced it is there yet, but by going back and forth between the words and the visuals, I think it is getting closer to what I wanted it to express. Next, I want to paint it. Stay tuned!